Maroscuro
//Update 27/12/2021: Fixed a small bug which the boss wouldn't kill the player once it touches you once you beat the game. And a bug that showed up after this one.

Unknown accidents are happening near the coast. The coast guard has been working non-stop trying to rescue people. Your lover has gone missing after a rescue mission.

Your job is to save as many as you can, while trying to found your lost love.
Made for The Dreadxp's dredge the depths jam: https://itch.io/jam/dreadxp-dredge-the-depths-jam

Controls:
Arrow keys/WASD to move
Esc to Pause the game
Z to confirm
F to Fullscreen
Duration: 20 minutes more or less, features 3 Endings.
Warning: It may have some typos...
////////////////////////////////////////////////////////////////////////////////////
Debido a la alta cantidad de accidentes cerca de la costa. La guardia costera ha estado trabajando sin parar tratando de rescatar personas. Tu amor ha desaparecido después de ir a una misión de rescate. Tu trabajo es salvar a todos los que puedas mientras intentas encontrar a tu amor perdido.
Hecho para el Dredge the depths jam de Dreadxp : https://itch.io/jam/dreadxp-dredge-the-depths-jam
Controles:
Flechas/WASD para moverse
Esc para pausar el juego
Z para confirmar
F para pantalla completa
Duración: mas o menos 20 minutos, tiene 3 finales.


Download
Click download now to get access to the following files:
Comments
Log in with itch.io to leave a comment.
is the boat rescue mechanic inspired from that one JAWS mobile game? the 2010 one, bytemark games

I haven't played that game, now I want to check it out to see what you mean haha.
I've tried 3 times to get past the opening for this game but everytime i get past the cutscene after you get swallowed by the big ocean dude, this pops up and my game crashes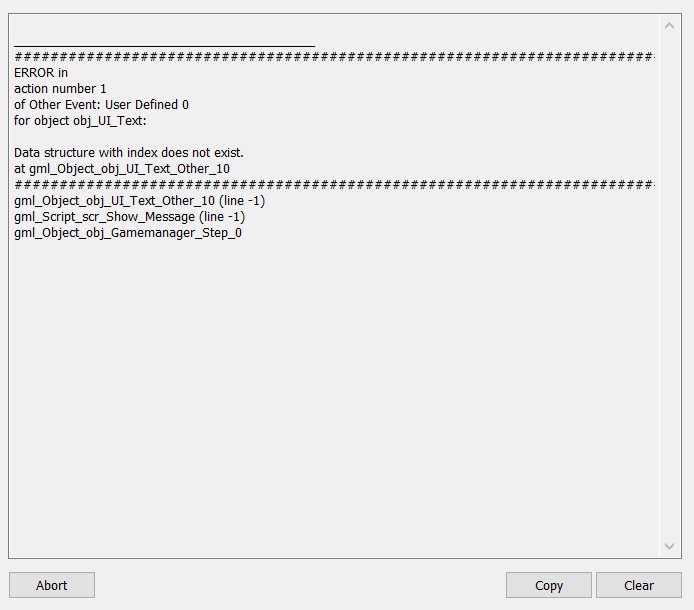 Just fixed it! Now it should be working, I'm sorry for all the trouble. Thank you for the bug report!
I really enjoyed the concept and story of this game. The multiple endings were fun to figure out and worth getting. My only issue with this game is the repetitive gameplay but I understand its a game jam game so it doesn't bother me all that much.
Thanks for making games!
My Let's Play, good stuff!
Simple bug to be patched where (Spoilers?)
if you beat the game then do a new game, the large monster at the start of the game that can kill the 1st character cannot kill you / the script doesn't execute when the pool of water surrounds you.
Woah, thank you for telling me this, I'm gonna fix it tomorrow asap, I'm very sorry for that.

//Update:27/12/2021 Just uploaded the fixed build :)
What a game! Loved how it progress during the gameplay.
ANd, damn, this last phase is ridiculously hard! (Or I'm stupid)

Hope you keep developing games like this! Thank you for that!
It can be really tricky, I apologize for that lol. Thank you so much for playing! I'm gonna try my best to keep coming with more games like this, thank you!
I love it! It's a short game, but I have fun with it.